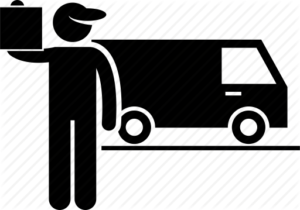 The increase in e-commerce around the world coupled with the traditional customer of the courier companies, has led to an increase in the demand of reliable, cost effective and  efficiently automated courier services. Automation in courier services are widely used around the globe, the need to make it more progressive and effective always exists. The manual systems have become tedious and require a lot of manpower. Manual work can further result in inaccuracies of data and a lot of paperwork. Managing and handling larger number or workforce and data sets are other related challenges. Therefore, better automated solutions come into play.
Autobar automation in courier works to provide customized solutions to automate their parcel processing and field force to make their system accurate.  Our automation suggests a more technology based courier services. Our successful implementations lead to the most advanced solutions to optimize the handling of parcels, packets, documents and irregular items for hubs of almost all sizes and requirements.
Currently we are located in three major cities of Pakistan and could easily be reached for supply chain management, automation and optimization purposes.