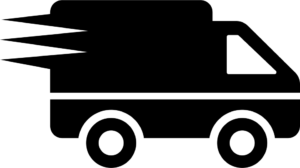 Automation logistics realm in Pakistan
In the Automation logistics realm in Pakistan business field, the primary focus is on airports, industrial vehicles, building management, building safety and security, ports, trade and distribution centers, courier, express, parcel and postal service providers, cranes, and the traffic sector.
Bringing Automation within logistics realm can largely help achieve precision and effectiveness in the entire supply chain processing. Automation in logistics is going to be the growth driver for the industry with quick turnaround times and efficient process-handling. Autobar logistics solutions are working efficiently that will impact the entire supply chain process.
Benefits
The main advantages of automation logistics are:
Real-time access to loading and data analysis. When you have access to load data and the ability to run reports, you have the ability to make better business decisions.
Reduction of mistakes that cause a great cost. In manual data entry there can be a number of mistakes that result in increased shipping costs.
Organizational control. The systems are usually flexible enough to adapt to the company's business rules and, at the same time, powerful enough to force all users, both internal and external, to follow the policies that ensure efficient and profitable shipping.
Improved customer service as you can track in real time cargo, auto pick-up, adequate insurance and cargo accounting by incorporating it into your order specifications.
Scalability and speed. The software provides ease of entry into the system and manage with greater agility, for example, a warehouse. In addition all transport invoices can be consolidated into a single weekly invoice, no matter how many shipments you have in each location.
In all of these areas, Autobar's aim is to shape and optimize the entire logistics chain: Whether automating material flow processes or increasing the speed, efficiency, and reliability of sorting, picking, and warehousing processes. Currently we are located in three major cities of Pakistan and could easily be reached for automation and optimization purposes.