Autobar Industrial Solution
In the Field OF Supply chain automation, Autobar caters to the rapidly emerging "Process Automation" market in Pakistan using state of the art technology. Every package offered by Autobar reflects our commitment to serving by providing the best-suited solution catering to the specific needs of your supply chain.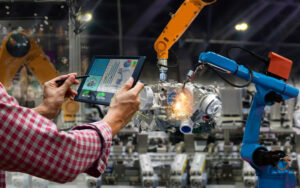 Autobar has successfully served over 200 customers over a period of 18+ years in multiple market verticals. Autobar wants to be on Top of ladder In Supply chain automation and moving smoothly on the right path. We think Automation is something World's biggest need nowadays and Autobar has the aim to go in the same direction as well. For becoming giants of automation In supply chain Autobar leverages many solutions in the shape of its products.
FMCG Companies
With the advancements in the AI and The automation sector, the FMCG market is more than ready to harvest the benefits out of these technologies.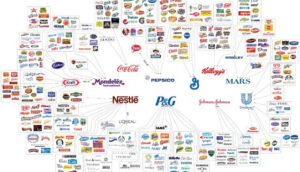 Digital marketing has elevated the standards along with the assistance of automated tools for marketing, for instance, customized data collection, automated email distribution, and other innovative aspects.
"Solution MinimalizingManual Work"
With improved data collection, personalization, demographic targeting, and email distribution, FMCG companies can predict consumer trends more precisely, improve Research and Development (R&D), testing and marketing cycles, and administer promotions more appropriately.
Through automated strategies at Autobar, businesses and supply chains can advance the personalization of their content by segmenting their objective audience. Currently, we are located in three major cities of Pakistan and could easily be reached for automation and optimization purposes.
Autobar Product and Services:
Business owners can communicate with customers and potential customers who use location-based mobile networking through real-time communication.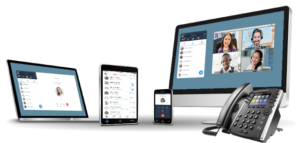 Mobile workforce management
For logistics-dependent companies that employ individuals out in the field or at multiple locations, an LBS allows employees to check-in at a location using their mobile device.
Proximity-based marketing
Local companies can push ads only to individuals within the same geographic location. Location-based mobile marketing delivers ads to potential customers within that city who might actually, act on the information.
Radio Frequency Identification (RFID) is upsetting how research facilities imprints gear and Pipet-Lite™ XLS™ is the world's first pipette outfitted with an RFID tag. With just an RFID perused and our Lab Direct Pipette-Scan programming, you can change how you deal with these significant resources:
Scan a pipette's alignment and administration information by setting it on the RFID peruse.
Create custom profiles for every pipette and move that information legitimately to the pipette's RFID tag.
Integrate your LabX information with outsider resource and adjustment the board applications (LabX information sends out effectively as
High-Frequency RFID
Our Bulletin 56RF High-recurrence Radio Frequency Identification (RFID) System is perfect for following and archiving items as they travel through the assembling procedure in light-obligation mechanical applications. The RFID framework labels, handsets, and interfaces are intended to the ISO 15693 open standard for high recurrence.
The RFID peruses comprise a radio recurrence module, a control unit and a receiving wire loop which produces a high recurrence electromagnetic field. Then again, the tag is normally an aloof the segment, which comprises of only a radio wire and an electronic microchip, so when it gets close to the electromagnetic field of the handset, because of enlistment, a voltage is created in its reception apparatus curl and this voltage fills in as power for the microchip.
Diverse receiving wire structures alongside IC sensors enable us to make marks with different sorts of sensors to gauge temperature, stickiness, and weight in numerous applications. These are UHF labels that join a Micron's Magnus RF IC.
Industrial Automation in Pakistan
Get all the branch details about INDUSTRIAL AUTOMATION, Pakistan dealing in Karachi and Lahore Companies. You can contact the branch directly at (92-42)35750180, or can visit the branch which is located at :
Office # 704, 7th Floor, Siddiq Trade Center 72 Main Boulevard, Gulberg II, Lahore.
Karachi Office #1, 3rd Floor, JasonTrade Center 39-A/1, PECHS, Block-6, Shahrah-e-Faisal, Karachi. +92134329973